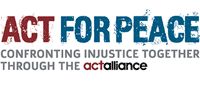 Head of Supporter Experience
Description
Act for Peace is a dynamic humanitarian aid and development agency

Bring together strategy, technology and creative toset the strategic direction for Act for Peace's overall supporter experience

Be part of an experienced, award-winning department

Permanent, full-time position

Location: Sydney CBD

Today, there are more refugees, asylum seekers and displaced people worldwide than at any time since World War II. That's more than 65 million people forced to flee their homes to escape conflict and disaster.

It's a terrible injustice. And one that we can, and must, overcome.
We believe that when people all over the world work together, big changes really are possible. That's why we've made it our mission to act in partnership with other passionate people, like you, across the globe to achieve safety, justice and dignity in communities threatened by conflict and disaster. We don't think there's any task more important.
Since 1949 our supporters have provided food, shelter, education, healthcare and training to help the world's most vulnerable prepare for, cope with and recover from crisis.
Together we're tackling the root causes of injustice, and are building a brighter future for everyone. We hope that you'll join us in this vital mission.
We are currently looking for a Head of Supporter Experience to join our dynamic and experienced team.

You're a multi-disciplinary marketing strategist and creative thinker who enjoys bringing together strategy, technology and creative to solve complex problems and design experiences that deliver real impact.

With experience of creating insight-driven supporter/customer experience (CX) frameworks which have significantly increased income and engagement, you're looking to employ your talents towards a cause you're passionate about – and make a difference where it's needed most in the world.
In this new and exciting role, you'll set the strategic direction for Act for Peace's overall supporter experience. You'll lead the newly created Supporter Experience team, and work with the wider department, to understand the mindsets held by our key target audiences; map and optimise our supporter journeys; and develop inspiring, multi-channel content campaigns that increase our public awareness, engagement and supporter lifetime value.
By developing our existing products, and launching successful new ones (such as the award-winning Ration Challenge), our supporter base and fundraising income has grown rapidly in recent years. However, with declining trust in charities and increasing supporter expectations, we know we also need to make the cultural shift, from a product-focus to a relationship-focus in order to retain these new supporters and inspire the Australian public to do more, give more and stay longer in the fight against injustice.
We have invested in the team, the technology and the research insights we need to implement it, and now we're keen to put your supporter experience strategy into action.
You'll be working alongside a motivated and experienced management team – and you'll be making a big and growing our contribution to achieving safety, justice and dignity in communities threatened by conflict and disaster.
This is a full-time permanent position based in our Sydney CBD office. The salary will be negotiated depending upon the skills and experience of the successful candidate.
Requirements
Full details including detailed selection criteria can be found in the Information Pack which you can download here.
Applications close: Tuesday 22nd January 2019

Please contact 1800 025 101 or [email protected], if you have any queries. Thank you for your interest in this position.

Act for Peace (AfP) is committed to the safety and best interest of all children and young people accessing AfP supported services, programs and workplace. The preferred candidate is advised that they will be required to sign a Child Safeguarding Policy and AfP reserve the right to conduct police checks and other screening procedures prior to employment being confirmed.