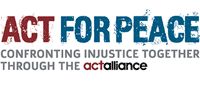 Description
About the position
Reporting to Director of Business and Finance, the Senior HR Advisor formulates and implements HR solutions to support the achievement of Act for Peace's strategic goals. The Senior HR Advisor works with the Leadership Team and staff to ensure people management practices are effective, fair and transparent.
About Act for Peace
Today, there are more refugees, asylum seekers and displaced people worldwide than at any time since World War II. That's more than 65 million people forced to flee their homes to escape conflict or persecution. We're also seeing an increase in the severity of natural disaster.
It's a terrible injustice. And one that we can, and must, overcome.
We believe that when people all over the world work together, big changes really are possible. That's why we've made it our mission to act in partnership with other passionate people, like you, across the globe to achieve safety, justice and dignity in communities threatened by conflict and natural disaster. We don't think there's any task more important.
Over the past 67 years our supporters have provided food, shelter, education, healthcare and training to help the world's most vulnerable prepare for, cope with and recover from conflict and disaster.
Together we're tackling the root causes of injustice, and are building a brighter future for everyone. We hope that you'll join us in this vital mission.
OUR VISION: A peaceful world where all people share a safe, just and dignified life.
OUR PURPOSE: We empower passionate people to work together to achieve safety, justice and dignity in communities threatened by conflict and disaster.
HOW WE WORK:
Humanitarian response: When an emergency occurs, we respond fast to give people what they need most to survive. We're in for the long-haul too, supporting communities in protracted crises or affected by natural disaster until they're able to get back on their feet. We also work with communities at risk to prepare in advance, which saves lives when disaster strikes.
Long-term development: Lasting change takes time. Your work will enable long-term development projects that help communities to tackle their own problems – whether that's giving girls a brighter future through education, helping farmers grow enough to eat, or supporting refugees to return home safely after a conflict has ended.
Advocacy and campaigns: Together, we mobilise governments and decision-makers to tackle the root causes of poverty and injustice, not just treat the symptoms. When we come together and speak with one voice, it sends a clear message that people in power can't ignore.
Working with partners: We believe local people are best placed to identify the problems faced by their communities and create solutions that work. So, we partner with local organisations on the ground to achieve change. We're also part of the ACT Alliance, a global network of 140 like-minded organisations across 130 countries working together to share knowledge and resources, speak with a louder voice, and ultimately, achieve greater impact.
About the Department
The Business and Finance team is a dynamic group supporting the entire organization. The team of 5 is responsible for the sound management of Act for Peace's finances, reporting, compliance, risk and facilities management, and the delivery of transformational human resources solutions. Business Services support our Leadership Team and Board, and ensure the maintenance of a healthy workplace.
The Senior HR Advisor role is a new role designed to support the achievement of the Team and organisation's strategic goals.
Team Structure:
Senior HR Advisor Key Areas of Responsibility
Human Resources Business Partnering
Development and implementation of Human Resources policies
HR Coordination
Work Health and Safety Co-ordination
Lead the implementation of the HR strategic plans and projects;
Work closely with the Leadership Team and employees to foster harmonious work relationships, build morale, respond
to change and increase performance, staff growth and retention;
Advise Leadership and teams on interpretation of relevant Acts, Regulations, Awards, Industrial Agreements,
legislations and HR policies and practices;
Maintain knowledge of legal requirements related to day-to-day management of employees; reduce legal risks and
ensure regulatory compliance. Partner with the external legal service provider as required;
Drive the organisation's evolution to a 'learning organisation'; develop effective organisational learning and
development initiatives; ensure all staff benefit from learning opportunities;
Identify, develop and implement talent acquisition and retention strategies with hiring managers. Ensure fair and
consistent recruitment and selection practices;
Provide managers and staff training on key HR practices, such as interviewing, performance management, staff
development, etc;
Monitoring the application of staff learning and development plans.
In consultation with the Leadership Team, develop Act for Peace's policies, guidelines, procedures and processes
which provide consistent, transparent and effective delivery of HR;
Ensure HR policies, guidelines, procedures and processes are reviewed regularly and updated as necessary;
Train staff on new policies and schedule 'refresher' training to ensure staff are up-to-date with current policies;
Check organisational compliance with HR policies,, Work-health and Safety (WHS), etc.
Coordinate staff safety and security measures, including liaison with insurance, security and psycho-social healthcare
providers.
Serve as an escalation point for personnel and employee relations issues and provide support and recommendations, as needed to resolve personnel issues;
Develop and provide training to staff on HR solutions, including performance development, utilisation of policies etc;
Provide advice to the Policy and Programs team if capacity building support is required by partner agencies;
Analyse HR data and produce ad hoc reports on key HR performance indicators (i.e. retention, turnover, remuneration, professional development) and compliance. Provide HR regular reports to the Leadership Team;
Support the recruitment process by drafting job ads, liaising with recruiters, as required, managing postings on web board, shortlisting candidates, preparing interview questionnaires, briefing Hiring Managers and arranging interviews;
Oversee the on-boarding of new staff and ensure all relevant formalities are completed, including the drafting contracts for new hires;
Coordinate Act for Peace's orientation program for new staff;
Maintain registers related to HR, including child protection checks, passport details, vaccinations in preparedness for deployment etc;
Conduct exit interviews, as necessary.
Ensure, with the Leadership Team and staff that all health and safety policies and procedures of the organisation are complied with;
Coordinate consultative arrangements for WHS as outlined in the WHS policy, when required;
Update the WHS policy and procedures and train staff on a regular basis; provide refresher and induction trainings;
Take all reasonable care that your actions or omissions do not impact on the health and safety of colleagues in the workplace.
Requirements
Competencies, experience and qualifications required
Competencies:
Strategic thinking. Strategic thinker with a big-picture understanding and entrepreneurial attitude. Ability to analyse complex information to produce clear and insightful HR strategies. Strong commitment to evidence-based decision making.
Personal leadership. Acts with integrity and humility. Sets the highest professional standards for themselves and others. Operates with high level of confidentiality.
Passion for the cause. Clear passion for and commitment to global justice. Ability to motivate and inspire others behind a shared purpose/vision.
Collaboration. Collaborative worker with excellent negotiation, listening and influencing skills. Forms strong and productive working relationships based on trust with colleagues, managers and line reports.
Tenacity. Tenacious and adaptable. Proactive and committed to finding solutions to challenges and delivering the best outcomes possible for communities threatened by conflict and disaster.
Organisational effectiveness. Develops and delivers clear and inspirational people focused administrative procedures, excellent written communication skills, commensurate multi-tasker, able to set and meet deadlines in a timely manner.
Commitment to Act for Peace's values, vision and purpose;
Developing policies and guidelines;
Delivering HR solutions;
Developing and delivering trainings;
Qualifications and experience:
Relevant tertiary qualification in HR or related discipline;
Demonstrated solid experience working as an HR Generalist in a complex business, preferably within the international development/NGO sector;
Strong proven experience working with Employee Relations matters;
Strong administrative process exposure and work practice;
Excellent written and verbal communication skills; and
Professional member of Australian Human Resources Institute (AHRI) is desirable.
Other Requirements:
Eligibility to work in Australia.
Act for Peace takes child protection seriously. As part of our Child Safeguarding Policy, employment is conditional upon the outcome of an Australian Federal Police Background check, as well as an equivalent police background check for any country in which the applicant has lived for more than 12 months during the last five years. For the full Child Safeguarding Policy and Code of Conduct please see: http://www.actforpeace.org.au/our-policies
For full information pack please go to https://www.actforpeace.org.au/Take-action/Work-at...

Benefits
Join a respected humanitarian aid and development agency – Act for Peace is the international aid and development agency of the National Council of Churches in Australia
The salary will be negotiated depending upon the skills and experience of the successful candidate. The base salary is expected to be in the range of $75 – 82,000 pro-rata (plus superannuation. Salary packaging is available). The position will be funded on a 0.6 full-time equivalent basis
Flexible work hours