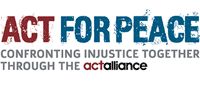 Administration and Compliance Coordinator
Description
You're looking for a challenging and inspiring role where you can use your knowledge and experience to influence others, working cooperatively to achieve success.

Our Administration and Compliance Coordinator (ACC) will ensure that Act for Peace retains effective administration, compliance and reporting functions which facilitate excellence in accountability and assist our staff to access relevant information to inform ongoing learning and performance improvement.

It is expected you will practice excellent people engagement and project management skills, have a sharp eye for detail and be focused on planning and proactive development and coordination of processes that ensures compliance with key regulatory requirements, agency audit events and internal policies. The ACC also supports the Leadership Team with key administration and office management tasks.

Our Administration and Compliance Coordinator reports to the Chief Operating Officer and works directly with the Leadership Team and senior management. They're a vital member of a vibrant Agency and are passionate about bringing their skills and expertise to support our work.

But above all, you want a position where you can support a dynamic team of people dedicated to increasing safety, justice and dignity for communities threatened by conflict and disaster around the globe.
Requirements
Accountability- Accepts responsibility for own actions and decisions and demonstrates commitment to accomplish work in an ethical, efficient and cost-effective manner
Adaptability- Adjusts planned work by gathering relevant information and applying critical thinking to address multiple demands and competing priorities in a changing environment.
Communication- Effectively conveys information and expresses thoughts and facts. Demonstrates effective use of listening skills and displays openness to other people's ideas and thoughts
Quality Focus- Monitors and meets the needs of other departments and responds to them an appropriate manner. Demonstrates a personal commitment to identify needs of the Organisation and continually seeks to provide the highest quality service.
Inclusiveness- Interacts appropriately with all colleagues, business and community partners, members of and visitors to Act for Peace, without regard to individual characteristics. Demonstrates a personal commitment to create a hospitable and welcoming environment. Fosters respect for all individuals and points of view.
Occupational Knowledge/Technology Orientation- Demonstrates the appropriate level of proficiency in the principles and practices of one's field or profession. Demonstrates a commitment to continuous improvement, to include understanding and application of technology (hardware, software, equipment and processes).
Team Focus- Works cooperatively and effectively with others to achieve common goals. Participates in building a group identity characterized by pride, trust and commitment.
Leadership- Communicates personal vision and Act for Peace's vision in ways that gain the support of others. Mentors, motivates and guides others toward goals.
For Full details please refer to the information pack
Please contact (02)82590808 or [email protected], if you have any queries. Thank you for your interest in this position.

Act for Peace takes child protection and protection of vulnerable people seriously. As part of our Child Safeguarding Policy and Prevention of Sexual Abuse, Exploitation and Harassment Policy, employment is conditional upon the outcome of an Australian Federal Police background check, as well as an equivalent police background check for any country in which the applicant has lived for more than 12 months during the last five years. For the full Child Protection Policy and Code of Conduct please see: www.actforpeace.org.au/About_Us/Our_Policies/Our_Policies1.aspx;