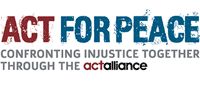 Description
The Monitoring Officer is a newly created position at Act for Peace (AfP), and will play a key role in our Effectiveness Team, focusing on the development of effective systems and procedures to enable AfP's work.
In this role you will work with and support our program staff to meet agreed quality, accountability and effectiveness standards. You will have clear and efficient procedures, and increase the effectiveness and efficiency of our work in the following areas:
Maintaining the database for AfP's Monitoring, Evaluation and Learning Framework
Providing support and advice to help programs and partner staff with data use and data improvement, in tracking progress against program outputs and outcomes and AfP strategy, and in creating project level monitoring and evaluation (M&E) plans
Maintaining efficient data management systems that facilitate information sharing, data storage, and data analysis required for monitoring, reporting and ongoing learning
Maintaining project management tools, templates and resources
Support reporting on the work of the Programs and Policy department including donor reporting
To apply include a covering letter addressing each of the Selection Criteria below individually and your resume
Applications open: 14 November 2017
Applications close: 3 December 2017
Interviews: to be held on 14 December 2017
Please contact Marlous van Oorschot on mvanoorschot@actforpeace.org.au if you have any queries.
Unfortunately due to the number of applications we usually receive we are only able to respond to those selected for interview.
Requirements
Selection Criteria
Required:
University degree in related discipline
Experience in the humanitarian or development field
Experience in undertaking project monitoring and reporting and with using project management cycle
Experience in data management and analysis
Software savvy and capable of facilitating learning and teaching others how to optimise database use
Demonstrated ability in training and mentoring staff
Excellent written and verbal communication skills
Desirable:
Experience using Socialsuite, Salesforce, or other online data management platforms
Our selected candidate will:
Have required visas to work in Australia (visa sponsorship is not available)
Have a friendly, positive and respectful approach to work and the ability to work with staff with different competencies and local in-country partners with high and low capacity.
Commit to the values and purpose of AfP and the NCCA as a whole, including sympathy with the values of the Christian faith, and commitment to equal opportunity, diversity and equity.

AfP is committed to the safety and best interest of all children and young people accessing AfP supported services, programs and workplace. The preferred candidate is advised that they will be required to sign a Child Safeguarding Policy, and undertake a Police Check and Working with Children check prior to employment being confirmed. For the full Child Protection Policy and Code of Conduct please see: www.actforpeace.org.au/About_Us/Our_Policies/Our_Policies1.aspx
Benefits
Leading humanitarian aid and development agency – Act for Peace is the international aid and development agency of the National Council of Churches in Australia
Work with an experienced team