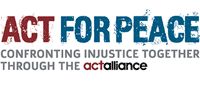 International Program Coordinator (Protection Programs)
Description
To apply, please email to jobs@ncca.org.au and cc to sedington@actforpeace.org.au:
Please include your CV, a 2-3 page cover letter addressing each of the required and desirable Selection Criteria and 2 examples of your written work (e.g. reports, guidelines, training outlines, concept notes, good practice articles etc.) illustrating your capacity to communicate for different purposes.
Applications open: 27 April 2017
Applications close: 5pm Thursday 18 May 2017 (applications considered on a rolling basis)
Interviews: week commencing 22 May 2017, with a commencement date between mid-June and early July depending on the candidate's availability.
Please contact Sharon Edington (sedington@actforpeace.org.au) or James Thomson (jthomson@ctforpeace.org.au) if you have any queries. Unfortunately due to the number of applications we usually receive we are only able to respond to those selected for interview.
About the position
The International Program Coordinator – Protection (IPCP) will play a key role in the dynamic Act for Peace (AfP) Protection Team within the Programs and Policy Team (PPT).
Under its 2016-18 Strategic Plan, AfP has three operational plans. The IPCP will be a key team member responsible for implementing AfP's Operational Plan on Protection, working directly with overseas partners to design and implement protection programs including through capacity building and mentoring support, and actively seeking opportunities to expand the protection portfolio through institutional fundraising.
The focus of the role will be to coordinate a portfolio of protection work, which includes donor and AfP-funded protection programs with a range of overseas partners with varying capacities and technical expertise. The IPCP will be responsible for supporting partners to develop protection programs that strengthen the protection of conflict, disaster and displacement affected communities as well as incorporate protection into non-protection programs. International travel will be required (8-12 weeks per year) as the IPCP will directly manage partnerships regarding overseas programs. The IPCP portfolio will include projects in Africa and Asia, and includes a focus on refugee protection.
The IPCP will report to the Protection Program Manager and work closely with the Senior Protection and Policy Advisor for technical advice and support; the Business Development Manager for donor liaison and grant development, and; the Effectiveness Team, which focuses on the development of effective systems and procedures to enable AfP's protection work. The position is permanent position with an annual salary expected to be in the range of $60-70K (plus 9.5% super) in addition to salary packaging and tax benefits that are also available. Salary will be negotiated depending upon the skills and experience of the candidate.
About Act for Peace
AfP is the international aid and development agency of the National Council of Churches in Australia (NCCA), a council of 19 member churches. Our vision is for a peaceful world where all people share a safe, just and dignified life. Our purpose is to empower passionate people to work together to strengthen the safety, justice and dignity of people affected by conflicts, disasters and forced displacement.
The Policy and Programs Team (PPT) works with partners to support a range of humanitarian and development initiatives including program implementation, organizational development and advocacy, assisting partners working with communities in, or displaced from, Syria, Palestine, Zimbabwe, Ethiopia, Sri Lanka, Myanmar, the Philippines, Afghanistan, Pakistan, Indonesia, Tonga and Vanuatu.
For more information about AfP, visit: www.actforpeace.org.au
AfP is a member of the global ACT Alliance which provides development and humanitarian assistance in more than 140 countries - enabling us to respond immediately to emergency situations and to advocate with global resources. For more information about the ACT Alliance, please see www.actalliance.org
Position Description for the International Program Coordinator - Protection
Key Responsibilities
Responsible for contributing to achieving AfP's three-year Operation Plan on Protection, which focuses on strengthening the protection of communities affected by conflict, disasters and displacement.
Reports to the Protection Program Manager (their IPCP's line manager).
Provides technical support on protection to AfP program and advocacy staff and local program partners.
Preparation of proposals, budget submissions, reports and other duties as required.
Requirements
Selection Criteria:
Required:
University degree in related discipline (law, humanitarian affairs, social science, human rights, development studies) or equivalent experience in a related area.
Five years of professional experience working in protection-related programming in the humanitarian or development field (this may include in refugee and human rights work, social work, psychosocial support or other related area) with a minimum of 3 years' experience in either a protracted conflict, complex emergency, or displacement situation.
Strong program/technical and budget management skills, planning, reporting, monitoring and evaluation skills (NGO-based experienced preferred).
Successful track record of developing proposals for donor funding.
Strong written and oral communication skills and a track record of effective engagement with external stakeholders. Fluency in English is required.
Demonstrated experience in capacity building and mentoring of local/national staff.
Must be capable of applying their skills and knowledge in a range of capacities, including direct implementation, advisory functions, training and the transfer of technical knowledge and management skills to others.
Have required visas to work in Australia.
Desirable:
Knowledge and expertise in one or more or the following areas: a) community-based protection programming; b) refugee protection programming; c) gender-based violence programming; d) psychosocial support in emergencies; e) integrated protection/livelihoods or protection/health programming, or; f) protection mainstreaming standards, methods and tools.
Demonstrated ability to apply protection standards, methods and principles to program design and implementation.
Experience developing and delivering protection training for staff, local partners and communities.
Successful track record of developing proposals for donor funding.
Interested candidates should submit an application letter highlighting how they meet the selection criteria above (maximum 2 pages) as well as 2 examples of your written work (e.g. reports, guidelines, training outlines, concept notes, good practice articles etc.) illustrating your capacity to communicate for different purposes.
Competencies
Planning and Organising: ability to meet tight deadlines; handle concurrent projects/activities and balance, prioritise and adjust changing workloads.
Values: Understanding of, and commitment to, humanitarian principles and standards and Act for Peace's rights-based and community-focused approach to protection.
Problem-solving: ability to use sound judgment in applying technical expertise to a range of issues/problems with strong analytical and conceptual thinking skills.
Communication: excellent spoken and written English communication skills; the ability to relate to respectfully and effectively with partners from different cultures; capacity to prepare program proposals and reports; capacity to contribute to advocacy, public policy and campaign materials.
Teamwork: generous team spirit; excellent interpersonal skills; demonstrated capacity to establish and maintain effective national and international partnerships and working relations in a multi-cultural, multi-faith environment with sensitivity and respect for diversity, and; capacity to work with remote stakeholders.
Our selected candidate will:
Have required visas to work in Australia.
Be able to undertake international travel, and work irregular hours when necessary.
Have a friendly, positive and respectful approach to work and the ability to work with staff with different competencies and local in-country partners with high and low capacity.
Commit to the values and purpose of AfP and the NCCA as a whole, including sympathy with the values of the Christian faith, and commitment to equal opportunity, diversity and equity.
AfP is committed to the safety and best interest of all children and young people accessing AfP supported services, programs and workplace. The preferred candidate is advised that they will be required to sign a Child Safeguarding Policy, undertake a Police Check and Working with Children check prior to employment being confirmed.
Benefits
Salary of 60-70K
Salary packaging available